Song Information
Edit
Japanese Version
Edit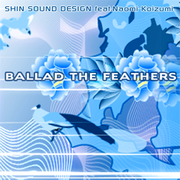 Artist: SHIN SOUND DESIGN feat.Naomi Koizumi
Composition/Arrangement/Lyrics: Arata Iiyoshi
Vocals: Naomi Koizumi
Genre: CELTIC REEL
Video Type: Stage (X2→X3 VS 2ndMIX), None (DDR 2013)
BPM: 132
Length: 1:41
First BEMANI Appearance: beatmaniaIIDX 13 DistorteD
First DDR Appearance: DanceDanceRevolution X2
Other Appearances:
Chinese Version
Edit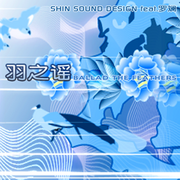 Artist: SHIN SOUND DESIGN feat.罗斓
Composition/Arrangement: Arata Iiyoshi
Vocals: Luō Lán
Video Type: Stage (X2→X3 VS 2ndMIX), None (DDR 2013)
BPM: 132
Length: 1:41
First Appearance: DanceDanceRevolution X2
The pray has frown away
in their way…

暮れゆく空に 鳥のざわめき
旅ゆくものに 憂いはない

見果てぬ空に去り行く 還らぬ人よ…
儚い想いは 詩にのせた

見上げた空に 幾千の羽根
小さな祈りを乗せて 舞い上がれ

飛び立つ者よ、今誇らしく
小さな祈りを乗せて
高らかに舞い上がれ
The prey has flown away
in their way...

Kure yuku sora ni tori no zawameki
Tabi yuku mono ni urei wa nai

Mihatenu sora ni sari yuku kaeranu hito yo...
Hakanai omoi wa uta ni no seta.

Miageta sora ni ikusen no hane
Chiisana inori wo nosete maiagare.

Tobitatsu mono yo, ima hokorashiku
Chiisana inori wo nosete
takaraka ni maiagare.
The prey has flown away
in their way...

In a darkening sky, the sound of a bird
In an ongoing journey, no sorrow.

A man who will head into the endless sky, never to return...
A fleeting thought that was put in a song.

In the sky we looked unto, a thousand wings.
Say a tiny prayer and soar away.

You who leap to action, be proud now.
Say a tiny prayer
and soar away to the sound.
Song Connections / Remixes
Edit
A long, re-arranged, version of this song, entitled BALLAD THE FEATHERS -Another-, can be found on S.S.D.FANTASICA's album FANTASCAPE - ACT 1. The vocals in this version are credited to Emi Ogawa.
羽之谣 (pinyin: Yǔ Zhī Yáo) is a Chinese cover of BALLAD THE FEATHERS, credited to SHIN SOUND DESIGN feat.罗斓 (pinyin: Luō Lán), also on DanceDanceRevolution X2.
BALLAD THE FEATHERS marks Arata Iiyoshi's debut in BEMANI.

BALLAD THE FEATHERS crossovering into DanceDanceRevolution X2 marks Arata Iiyoshi's first appearance in the DanceDanceRevolution series.

BALLAD THE FEATHERS is one of seven songs on DanceDanceRevolution X2 that has a Chinese version. To play the Chinese version, just play the song on Challenge difficulty.
None of BALLAD THE FEATHERS's charts have Freeze Arrows.
In the beatmaniaIIDX series, BALLAD THE FEATHERS's artist is S.S.D.FANTASICA feat. Naomi Koizumi.
BALLAD THE FEATHERS has its background video from the beatmaniaIIDX series, but it is shown on a stage rather than fullscreen.

BALLAD THE FEATHERS's background video was removed from DDR (2013) due to technical issues. However, it was later readded in an update.
Background Video
Edit
Difficulty & Notecounts
Edit
Game
SP Difficulty
DP Difficulty
BEG
BAS
DIF
EXP
CHA
BAS
DIF
EXP
CHA
Notecounts/Freeze Arrows
(Shock Arrows)
71/0
130/0
200/0
279/0
180/0
(22)
123/0
198/0
276/0
183/0
(24)
DDR X2→Present
1
4
7
10
8
4
7
11
8
DDR S+
1
4
7
10
-
-
-
-
-
Community content is available under
CC-BY-SA
unless otherwise noted.