Song Information
Edit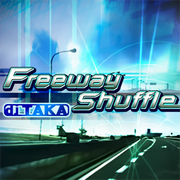 Artist: dj TAKA
BPM: 145
Composition/Arrangement: Takayuki Ishikawa
Genre: TRANCE
Video Type: Full (DDR SuperNOVA2→Present), None (DDR S+)
First Appearance: DanceDanceRevolution SuperNOVA2
Other Appearances:
Length: 1:43
None.
Song Connections / Remixes
Edit
A remix of Freeway Shuffle by Yu_Asahina, titled Freeway Shuffle -More2 HAPPY Re-Mix-, appears in SOUND VOLTEX BOOTH.
Freeway Shuffle marks Takayuki Ishikawa's first original song for the DanceDanceRevolution series. He had earlier made his non-crossover debut with DDRMAX2 -Dance Dance Revolution 7thMIX-'s 革命.
In DDR SuperNOVA2 JP CS, Freeway Shuffle received a new Challenge chart. It is accessible only through the Prize Module. This was put in DDR X's arcade release.
Background Video
Edit
Official Song Comment
Edit
This is an upbeat, melodious, trance-pop track.
In the 10 years that I have been at Konami, this is the first track that I have made completely for DDR.
With NAOKI's advice, it was a very natural process to compose this track. Thanks NAOKI!

My initial approach to this song was based on my image of American suburban driving, with lots of heavy traffic.
It is like dancing among a huge crowd at a club.
But even though the song is called "Freeway Shuffle", it did not end up with the shuffling feeling that I had intended.
So I felt, "oh well... it is still a great song!"

<dj TAKA>
Difficulty & Notecounts
Edit
Game
SP Difficulty
DP Difficulty
BEG
BAS
DIF
EXP
CHA
BAS
DIF
EXP
CHA
Notecounts/Freeze Arrows
89/4
182/12
239/10
294/36
372/5
182/12
239/10
294/34
368/5
DDR SuperNOVA2
☆1
☆4
☆6
☆7
-
☆3
☆6
☆7
-
DDR X
3
4
8
10
10
5
7
9
11
DDR X2→Present
3
4
8
10
↑12
5
7
9
↑12
DDR SuperNOVA2 CS
☆1
☆4
☆6
☆7
(☆8)
☆3
☆6
☆7
(☆8)
DDR S+
3
4
8
10
-
-
-
-
-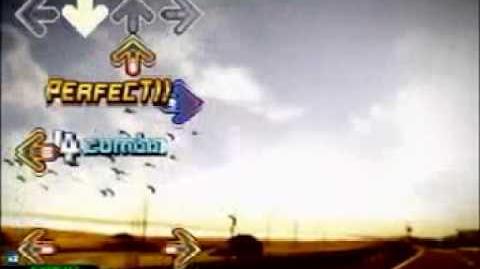 Community content is available under
CC-BY-SA
unless otherwise noted.