Not to be confused with Share My Love by Julie ann Frost.
Song Information
Edit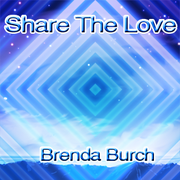 Artist: Brenda Burch
BPM: 158
Composition: NAOKI MAEDA
Lyrics/Vocals: Brenda Burch
First Appearance: DanceDanceRevolution (2010)
First AC Appearance: DanceDanceRevolution X3 VS 2ndMIX
Length: 1:33
When you reach out, find an answer
Find a friend who will understand
When you need me to be there, I'll be there
Forever and for always

Someone never leave you, who you can turn to
To be your guard
When you're feeling all alone, don't despair
I'm right here, I'm your friend to the end

Sometimes life seems to get out of hand
It's like you're losing all hope and there's nowhere to go
You've got to hold onto something, the storm coming now
If you can just hold on, I know that soon
I will be there

Give you the love
Cause now and then, we all need the love
To share with others
I'll share the love when you need a friend
Now you can go (now you can go)
And share the love all the night
Go hold the love that I'll share with you

Song Connections/Remixes
Edit
None.
Official Song Comment
Edit
I hope people can be excited with this nostalgic techno-pop like
arrangement mixed with a bright and melodius sound.
(NAOKI MAEDA)
Difficulty & Notecounts
Edit
Game
SP Difficulty
DP Difficulty
BEG
BAS
DIF
EXP
CHA
BAS
DIF
EXP
CHA
Notecounts/Freeze Arrows
72/4
104/23
221/4
296/8
-
104/16
219/9
300/8
-
DDR (2010)
☆2
☆3
☆6
☆8
-
-
-
-
-
DDR X3 VS 2ndMIX→Present
2
4
8
12
-
4
7
12
-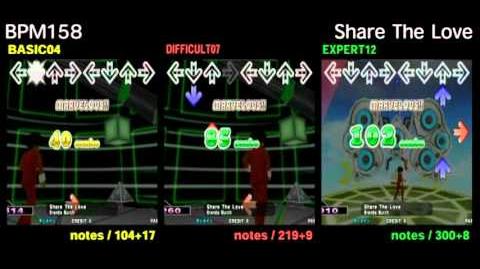 Community content is available under
CC-BY-SA
unless otherwise noted.