Song Information
Edit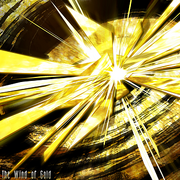 Artist: kors k
Composition/Arrangement: Kosuke Saito
Genre: ORIENTAL CORE (オリエンタルコア)
BPM: 170
Length: 1:48
First BEMANI Appearance: jubeat copious APPEND
First DDR Appearance: DanceDanceRevolution (2013)
Other Appearances:
jubeat plus copious pack 04
jukebeat KONAMI Music Pack 21
pop'n music Sunny Park
REFLEC BEAT colette -Spring-
None.
Song Connections / Remixes
Edit
A long version of The Wind of Gold can be found on kors k's S2TB Files2 - Activate album.
The Wind of Gold, along with ナナホシ, are the only two songs from jubeat copious APPEND that weren't (initially) part of an event.
The Wind of Gold was added to DanceDanceRevolution 2013 on August 15, 2013, as part of the Triple Journey unlock event.
Song Production Information
Edit
None.
Difficulty & Notecounts
Edit
Game
Single
Doubles
BEG
BAS
DIF
EXP
CHA
BAS
DIF
EXP
CHA
Notecounts / Freeze Arrows / Shock Arrows
139 / 11
226 / 16
299 / 15
458 / 61
- / - / -
219 / 15
288 / 15
455 / 52
- / - / -
DDR (2013)→Present
3
6
10
14
—
6
10
14
—
Groove Radar Values
Edit
Groove Radar Values
Single
Doubles
BEG
BAS
DIF
EXP
CHA
BAS
DIF
EXP
CHA
Stream
26.3
43
57
87.7
—
41.7
55
87
—
Voltage
?
28.3
?
77.8
—
28.3
?
77.8
—
Air
?
?
?
74.5
—
?
?
63.6
—
Freeze
?
?
?
49.7
—
?
?
45.8
—
Chaos
0
0
?
100.5
—
0
?
100.5
—