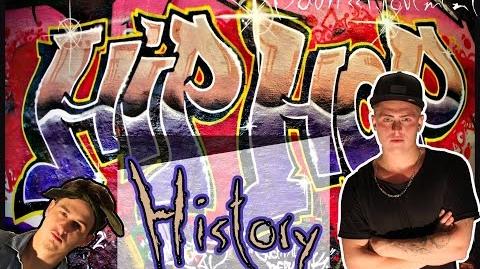 The Hey Ho with all DDR characters
The Robot Dance with Rage & Robo 2000
The Popping & Electric Boogaloo with Emi & Izam
The Hammer Dance (U Can't Touch This) with Johnny & Jenny
The Snake Dance with Yuni and Dread-Snake
The "Push It" choreography with Akira & Rage
The "Ice Ice Baby" choreography with Janet & Ni-Na
Locking with Alice
B-Boying/Breakdancing with Rage & Izam
The Cabbage Patch Dance with Alice & Yuni
The Wop with Dread-Snake and Rage
Julio's Humpty Hump
Rage, the "Running Man"
Izam's Krump
Dirt Of Your Shoulders (D.O.Y.S.) with Ni-Na
Emi's C-Walk
Yuni's B-Walk
Twerking with Emi & Alice
Crank Dat Soulja Boy with Ni-Na & Emi
The Stanky Leg with Rage
Jerkin' with Emi
The Dougie with Rage
The Cat Daddy with Izam & Yuni
L.A. Style Dance with Akira & Baby-Lon
The Jazz Funk with Baby-Lon
The New Style Dance with Izam & Baby-Lon
Nae Nae-ing & Whipping with Rage
Hit Them Folks with Sa-Ja & Ni-Na
Hit The Dab with J.C. & Izam
Hit The Quan with Rage & Emi
Badass Dance List:
The Beam with Ni-Na
Jack-In with Izam
The Clone with Akira
The Drop with Izam & Yuni
The Stumble with Jenny
The Drop-Low with Emi & Alice
The Bass Down Low with Ni-Na & Jenny
Grinding with Emi & Ni-Na
Community content is available under
CC-BY-SA
unless otherwise noted.